A collection of skills, strategies & tools to teach the Glycemic Index concept with confidence and clarity to your clients in 14 days.
And get your clients make sustainable food choices that they can integrate into their lifestyle so they can better manage their health condition and you get immense professional satisfaction.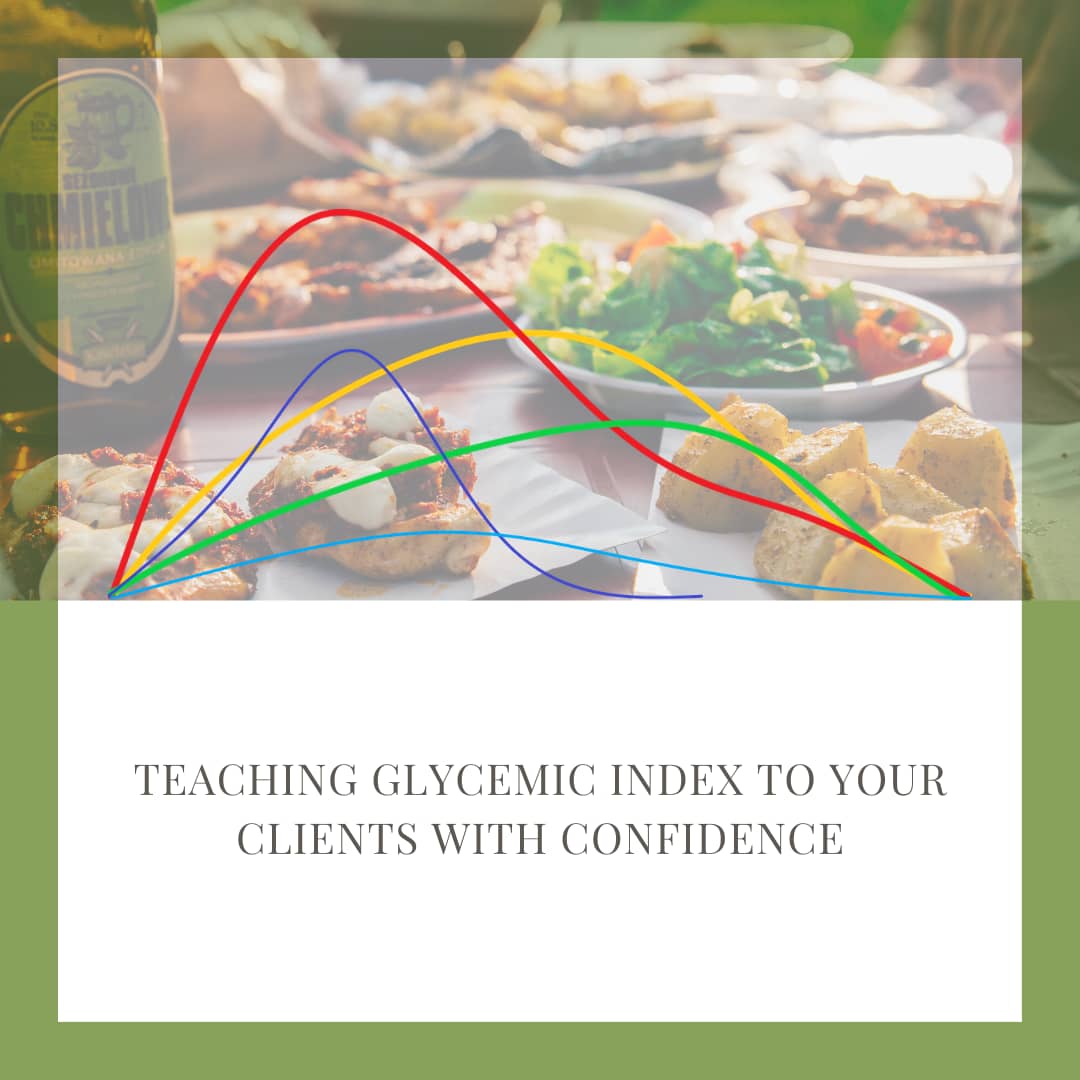 There are 5 huge mistakes I see when diabetes/health educators
try to teach glycemic index to their clients:
Too much focus on GI numbers
More details
GI numbers are like calorie counting. It can get very confusing for clients. It is also not a very sustainable way to making desirable food choices.
Use technical terms to explain the concept
More details
Using technical terms like glycemic index itself or even hyperglycemia, elevated blood sugar levels and so on make no sense to our clients.
Focus on individual foods rather than lifestyles
More details
As health educators we are aware of the fact when clients are asked to eliminate a specific food item because it is high GI or even limit its portion, it just does not happen. Especially when it is a staple food or a food that they grew up with or their favorite food.  
Not have the right teaching tools
More details
Utilizing the right teaching tool is critical to clients showing interest in what you are trying to teach them.  
Provide high literacy resources to clients
More details
When clients take home the resources you provide, it is an extension of the learning process. They might share them with their family & friends and that is a bonus. Hence, it becomes very important that these resources are literacy friendly so learning process continues.  
YOUR CHALLENGE 
Your challenge ends here today!
Imagine never having to think twice about introducing the glycemic index concept to your clients, because you know that the glycemic index concept has been recommended by Diabetes Canada as an intervention strategy for all stages of diabetes.
How would it feel if you could teach the glycemic index concept with confidence and clarity so they make it their lifestyle….rather than getting caught up in the glycemic index numbers, getting totally confused and giving it up all together.
How would your consulting practice be different if you could:
Support your clients improve their clients blood sugars
Support your clients improve diabetes self management skills
Support your clients improve their lifestyle in making more desirable food choices on a daily basis
Support your meet their weight management goals
Equip your practice toolbox with effective tools & strategies
Overcome the barriers to teach glycemic index concept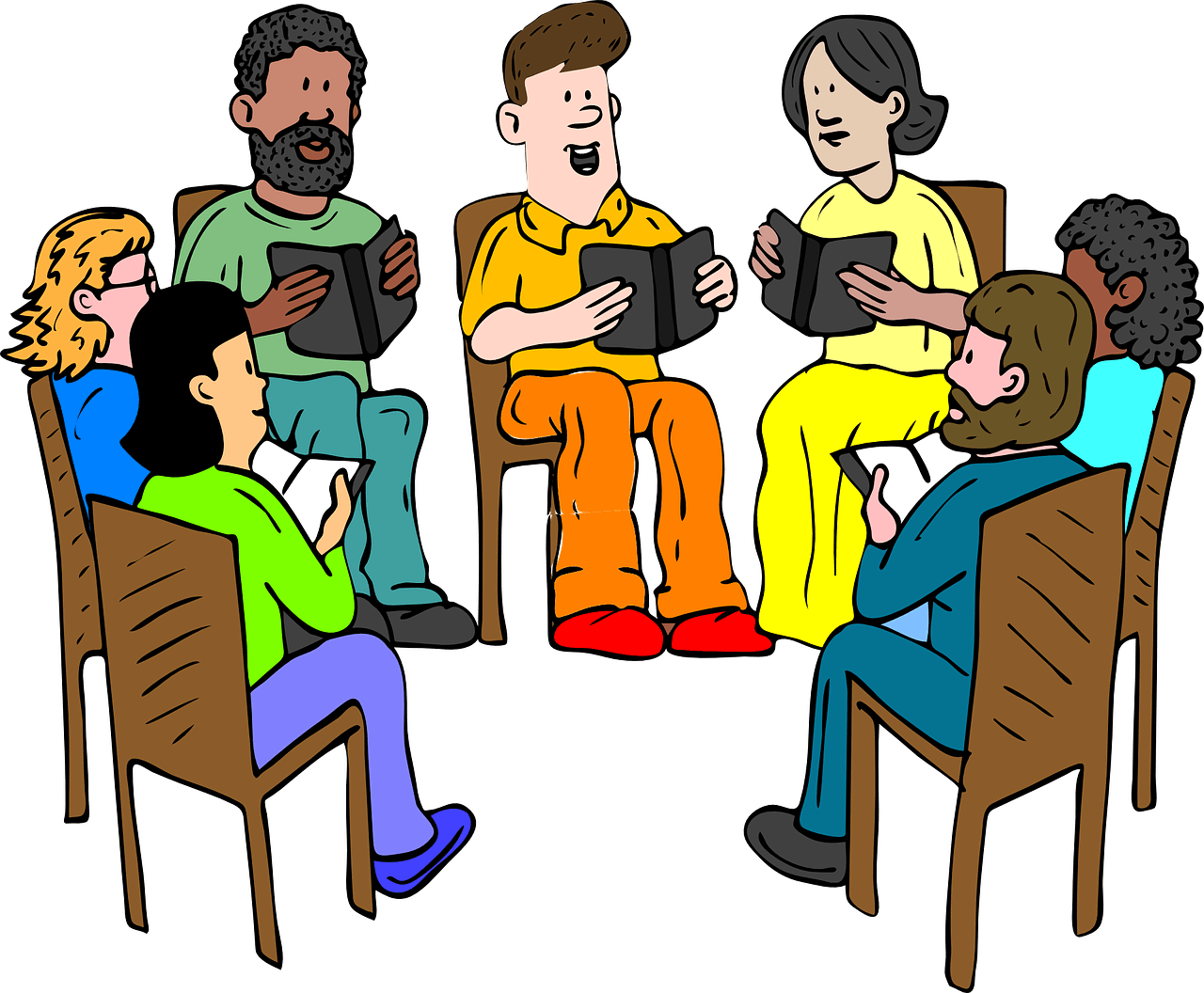 An innovative ONE OF A KIND resource toolkit that makes glycemic index teaching to clients a breeze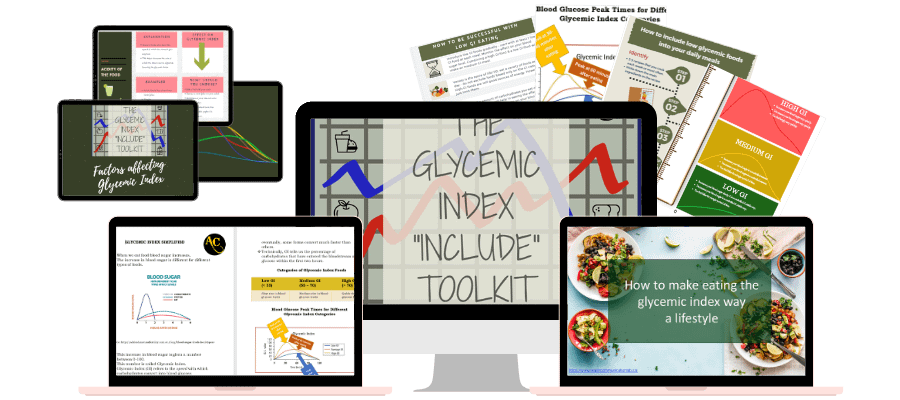 GET STARTED NOW
Grab the resource toolkit here

!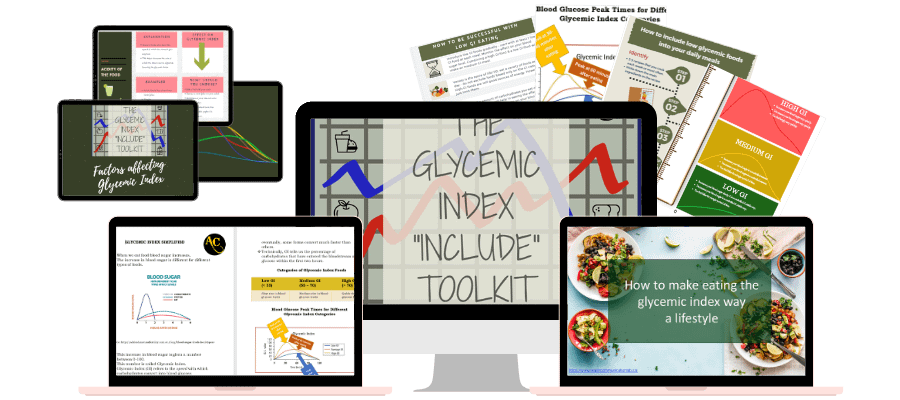 Teaching toolkit
Evidence based, printer friendly, available as individual tools and in a booklet format for customized distribution, flash care style teaching, ready to present ppt to teach GI to their clients (Valued at $ 147)
Glycemic Index Teaching Cultural Adaptations
Based on the most most common & traditional foods from selected cultures and how to make them low GI   (Valued at $ 247)
Glycemic Index Presentation (Valued at $ 100)
To refresh your understanding of glycemic index
GI client facing powerpoint presentation
Based on  current research  (Valued at $ 147)
12 Take home pdfs
Literacy friendly, visually appealing 
(Valued at $ 297)
4 -week Low GI meal plans
Using easily & locally  available foods 
(Valued at $ 247)
Why did I create this toolkit?
As a dietitian I understand the benefits, concept & application of glycemic index, but was unable to find literacy friendly tools so I could explain the concept easily to my clients. There was a gap in the availability of literacy friendly resources. So I developed this toolkit to make it…
Suitable for individuals with limited literacy
Easy to understand the concept by using self explanatory visuals
Easy to understand the concept by not taking GI numbers as the major way to explain the concept
Focus on making the GI way of eating a sustainable lifestyle rather than focusing on the numbers since that can be very confusing for clients.
This toolkit will allow you to:
Teach glycemic index with confidence
The Glycemic Index concept can be a bit confusing to teach due to its inherent variabilities. Despite these variabilities, if used correctly, it can be a powerful tool to teach clients on how to make healthy eating a lifestyle. The "INCLUDE" toolkit has been designed in such a way that you will be able to explain concept very easily and with confidence. There are a lot of visuals as part of the toolkit that will make glycemic index teaching a breeze.  
Provide your clients with information they can understand
There are several scientific aspects within glycemic index that can make it challenging for clients to understand and integrate the concept. Hence the toolkit has been loaded with literacy friendly resources that use grade 5 level english. Reasearch tells us that most people understand grade 5 level english.  
provide a variety of resources for different learning styles
Every person learns differently. Hence there is a variety of teaching tools included. There are visually rich fact sheets, videos, flash card style teaching tools and a client facing powerpoint presentation. You can distribute them based on the comprehension level and learning style of your clients. 
enhance your understanding of cultural foods
The more you understand cultural foods & practices about your clients the more effective your sessions will be. The toolkit also includes credible information about selected cultural foods and how to make them low glycemic index. This will help increase your understanding of cultural foods & practices so you are able to support your clients even better. 
I want you to be 100% confident when you enroll in INCLUDE
I get it. I am also skeptical of making online purchases. I understand the risk you feel when deciding to invest in an online product. You work hard for your money and don't want to waste it on something you could have found for free on Google.
I can assure you that I put in a lot of sincerity and effort into the products I create. I ensure that they provide loads of value to you as a customer.  I'm super proud of the products I create and I know anyone who buys them and integrates them into their practice will be thrilled with their purchase.
I will also say that I am offering a 7-day money back guarantee provided you have not gone through the course and downloaded the materials. This is due to the nature of the course and to protect my intellectual property. I am hoping you will appreciate where I am coming from. While I can't guarantee that magic will happen when you begin to use these resources for your clients I can assure you that this toolkit will make glycemic index teaching so much simpler.
Resource Collection
A variety of teaching tools & literacy friendly resources for your clients.
More Info
Fact sheets designed to meet different learner needs.
A variety of resources with practical tips on understanding glycemic index and integrating it in their lifestyles.
Blood Sugar Responses Video
A video to explain the effect of different foods on blood sugar & what types of foods to choose. 
More Info
Video to explain blood sugar responses of various foods.
4- week Low GI Menu Plan
A 4- week low glycemic index meal plan that can be monetized if you would like to. 
More Info
4 – week low GI meal plan that can be monetized – include as part of your services package or sell as a separate product.
Client facing presentation
A ready to use powerpoint presentation to explain the glycemic index concept.
More Info
A ready to use client facing powerpoint that can be used for group presentations on teaching glycemic index.
Cultural Adaptations Resources
Cultural adaptations from selected cuisines designed to increase your understanding.
More Info
Resources on selected cuisines to improve your understanding of cultural practices. Also includes recommendations on how to lower the glycemic index of several cultural foods. Cuisines included: Italian, Mexican, South Asian [North Indian] and West African
Caribbean.
Glycemic Index Masterclass
Understand the concept of glycemic index in more depth so you can teach with confidence.
More Info
A master class to teach you about the glycemic index so you can increase your own clarity &  confidence in teaching the concept to your clients.
GET STARTED NOW
Get instant access to the toolkit here

!
The "include" toolkit
A word from Alka
" Knowledge is a tool, and like all tools, its impact is in the hands of the user. "       Dan Brown
This toolkit teaches you the right way to teach the complex concept of Glycemic Index with confidence & ease.
GET STARTED NOW
This toolkit is FOR those who wish to….
Amplify
the outcomes for their clients and themselves.
Enhance
the quality of their clinical services.
Improve
their teaching & learning processes
Be Effective
in providing recommendations for their clients.
GET STARTED NOW
This toolkit is NOT for those who do
NOT wish to….
Make Change
and continue to practice with outdated strategies.
Enhance
the quality of services they are providing for their clients.
Improve
your clients outcomes and set them up for success.
Be effective
in the teaching their clients on how to achieve sustainable & healthy lifestyles.
Why now is the time to sign up?
The 2018 Diabetes Canada clinical practice guidelines (CPG) include...
More Info
Guidance on low GI carbohydrates as one of the strategies to manage all stages of type 2 diabetes i.e Pre-diabetes, early type-2 diabetes, not on insulin, on basal insulin only, on basal – bolus therapy.
The supporting statement from the 2018 diabetes CPG is as follows...
More Info
"Replacing high-glycemic-index carbohydrates with low-glycemic-index carbohydrates in mixed meals has a clinically significant benefit for glycemic control in people with type 1 and type 2 diabetes" 
The Canadian Adult Obesity Clinical Practice Guidelines that were released recently states....
More Info
Low-glycemic index dietary pattern to reduce body weight, glycemic control;  established blood lipid targets, including LDL-C, and blood pressure and the risk of type 2 diabetes and coronary heart disease. 
An International Scientific Consensus Summit (2015) that was attended by some of the top scientists in the field of Glycemic Index, Glycemic Load and Glycemic Response consensus was....
More Info
"There is convincing evidence from a large body of research that low glycemic index/glycemic load (GI/GL) diets reduce the risk of type 2 diabetes and coronary heart disease, help control blood glucose in people with diabetes, and may also help with weight management."
What exactly is in the INCLUDE Resource Toolkit?
More Info
The INCLUDE toolkit is a collection of tools & resources that will make glycemic index extremely simple. The tools & resources INCLUDED are based on the currently available scientific research. The toolkit is updated yearly. 
Is the content available immediately?
More Info
Yes, all tools & resources are available and ready to download once you make the purchase.
I can't afford this right now
More Info
If you would like to pay in installments (2 installments) send me an email and I will make it work for you. 
Do I really need to spend money on something like this?
More Info
You can certainly find loads of information on the internet, however all that info is mostly generic. The tools & resources included in the toolkit have been customized to clients needs including health literacy & nutrition literacy. This makes this toolkit very unique. 
I'm too busy to do this right now
More Info
Life is busy. There is a quote " The best time to start was yesterday. The next best time is today".
How much time is this going to take out of my week / add to my schedule?
More Info
The best learning happens while doing. Of course to learn something new you need to review the content before putting in to practice. So I will suggest putting aside some time to get familiar with the content. The more you use the tools into your practice the more comfortable & confident you will get.
I'm afraid of signing up for this and then not having the time or energy required to get the results
More Info
I have been using the resources & toolkit for my patients now over a year. And they have been working very well. I have made modifications by taking feedback from patients & other practicing dietitians. I believe in this product completely. I am sure you will too.
I'm not sure I'm at the right level yet to do this
More Info
I have paid special attention to the content and language used for all the resources in the toolkit. Moreover, as you begin to integrate the tools into your practice, you will get more confident. 
I've signed up for programs like this in the past and they haven't worked
More Info
Like I said in the question above I have been integrating the tools & resources into my practice since the past year and they have been working well. I have also integrated feedback from my clients and several other dietitians. The feedback process is still continuing and I am trying my very  best to make these tools really effective. 
Can't wait for you to get your hands on this toolkit and see you gain the confidence to teach your patients to make healthier food choices the glycemic index way!
Hi there, my name is Alka Chopra. I am a Registered Dietitian & Certified Diabetes Educator. I am a big fan of teaching glycemic index to my clients. I have found that it makes making healthy food choices much easier. And of course, I do not talk about the GI numbers.
When I started working in diabetes in 2009, I came across the Glycemic Index concept and found that it made sense. However with the inherent variabilities it was a bit tricky to teach patients. It is at that time I started to research tools that could help teach the concept with ease. BUT FOUND NONE. The ones available were high literacy, very wordy & heavily fact based.
And then "INCLUDE" was born.
I created the "INCLUDE" toolkit to make teaching the glycemic index concept a no brainer. The toolkit includes practical tools that you can use to teach the concept with ease and confidence.
I am a big believer in the concept: you need the right tools to complete a task the right way. And that is exactly what I have tried to do with "INCLUDE".
I do believe that the glycemic index can be a powerful way of teaching our clients how to create a sustainable habits to make healthier food choices on a daily basis.
I am hoping that you take the decision to invest in the "INCLUDE" toolkit and integrate it into your clinical practice.
GET STARTED NOW
Get instant access to the toolkit here

!
client friendly resources
done for you powerpoint presentation
4 - week low gi meal plan (can be monetized)
cultural adaptations info sheets